03/16/2018
Start of the 2018 Young Academy
FPÖ Education Institute starts course for highly qualified, talented young people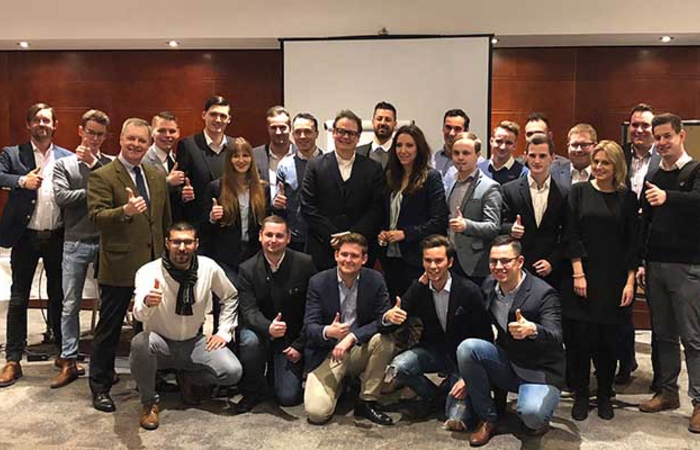 More than 20 young politicians and young employees of Austria's Freedom Party hailing from all of the federal states came together in Vienna on 16 and 17 March for the start of the 2018 year of the Young Academy.
The Young Academy is a course initiated by the FPÖ Education Institute for highly qualified, talented young people who work within the Freedom Party and come from all over Austria. They are prepared for their future responsibilities during a two-semester training course. An advanced training course and, for the first time, a part-time Master's degree too, can be completed after this basic course.
The training programme particularly covers the following fields: Communication & Rhetoric, Austrian Constitution, History of the Republic of Austria and the Political Parties, PR & Marketing, Media Training, and Policy Management & Leadership. Course Director Dietmar Heuritsch says: "This basic course on political practice is an integrated training course in which our young representatives are given the tools they need for the political competition. They learn to rely on their own decision-making skills, cut a convincing figure in conversations with citizens, hold their own in discussions with political opponents and successfully overcome the challenges of an election campaign."
The course is rounded off by excursions, team-building activities and exclusive informal chats with high-ranking representatives of the Austrian Freedom Party.
Klaus Nittmann, Head of the FPÖ Education Institute, welcomed the participants "as young promising prospects with high political qualifications who were selected for this course because they campaign for our social model as the voice and face of the Freedom Party – putting forward sound arguments and demonstrating a high level of commitment." As ambassadors of the party, they should benefit from this training programme as representatives of the FPÖ programmes, ideas and beliefs in the public sphere.
This year will be the fifth time the course has been held. Previously, around 70 young representatives were trained for service at municipal level, in state parliaments, in the Federal Parliament and in ministerial cabinets.