07/06/2018
Congratulations to Young Academy graduates!
Certificate award ceremony at Vienna City Hall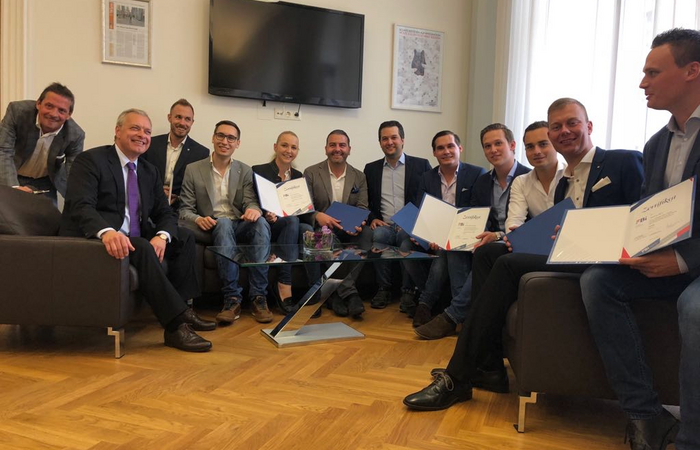 The first graduates of the Young Academy's new advanced training course in "Political Management & Campaigning" celebrated their successful completion of the course at Vienna City Hall in early July.
Vice-mayor Dominik Nepp congratulated all the participants on passing the final test and presented the certificates: "What a wonderful opportunity to welcome so many committed young politicians here at City Hall! It's important always to keep learning, and this course is certainly a good investment in the future."
Course Director Dietmar Heuritsch thanked the participants, who came from all over Austria for the ceremony, for their commitment to this part-time course alongside their regular employment, complete with a demanding test, and emphasised yet again that this course promotes not only training for roles at various political levels, but just as importantly, solidarity for the younger generation throughout Austria.
For the first time, the FPÖ Education Institute is also offering support for master's studies for graduates of this course.